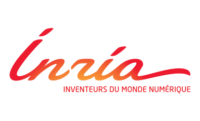 High Performance Computing & Data Analysis at DataMove (INRIA Grenoble)
EoCoE is hiring !!
Engineer: High Performance Computing & Data Analysis
Requirement: Master degree or Engineer Degree
Location: Grenoble Hosting
Team: DataMove (Inria Grenoble)
Contact: Bruno Raffin (Bruno.Raffin@inria.fr)
Period: to start somewhere in 2020 (24 months)
More infos: https://lnkd.in/gPRYQZ8
The candidate will join the DataMove team located in the IMAG building on the campus of Saint Martin d'Heres (Univ. Grenoble Alpes) near Grenoble. The DataMove team is a friendly and stimulating environment gathering Professors, Researchers, PhD and Master students all leading research on High Performance Computing. Grenoble is a friendly city surrounded by the Alps mountains, offering a high quality of life and where you can experience all kinds of mountain related outdoors activities and more. This work is part of the EoCoE European project. As such, we will work in close collaborations with partners of the project, in particular with the Juelich Supercomputing Center (JSC), Germany, that develops the two applications targeted in this work.
Date of publication:
2020/04/07